When the minimum age for children at many lodges throughout the country is 6 years, it can be frustrating when you want to take a family safari.
But at 6, kids are far more likely to have a greater appreciation for what it is they are seeing and experiencing. So although both our kids had been on safari before our family safari to Madikwe was perhaps one of the most memorable. Apart from the fact, Madikwe was amazing, both children have wonderful memories for the time we spent there.
We took a week in the July school holidays to explore several lodges in Madikwe and although cold on morning game drives, the days are warm and dry in July - so a great time to visit. Madikwe really does 'tick' the boxes - Big 5, Malaria Free and a reasonable distance to drive for Johannesburg. We drove, and although we took a 'scenic route', found the distance more than ideal. Each lodge is easily accessible by a standard 2 wheel drive car and our simple hire car made it with no bumps, dents or scratches!
There's something about being out 'in the bush' that makes kids forget about WiFi, TV, YouTube, even what their friends are doing right at that moment. They are in their element of exploration, extending their imaginations and learning about all the wonders that unfold before them in nature. Even a close encounter of an 'almost' cheetah kill has our youngest pondering the endless circle of life and death in nature. A safari really is the ultimate location for a game of "I Spy" as well!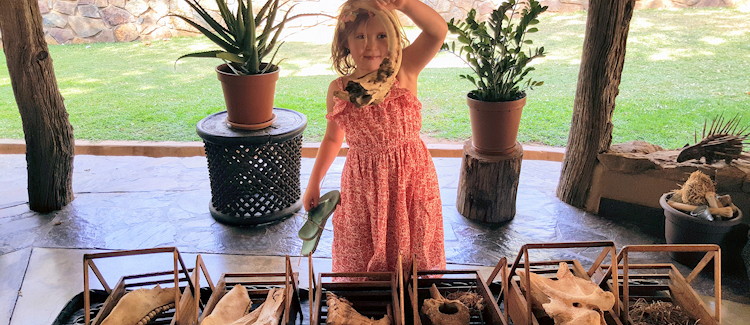 When on safari with kids, no matter the age, always check if it really is a family-friendly lodge, or just child tolerant - there is a difference. If you want to all be on a game drive together and don't want to extend to a private vehicle, make sure that this is all possible before booking. One of the delights of Madikwe is that many of the lodges are Family-Friendly kids can share your room, share mealtimes, share game drives and really be part of the 'day'.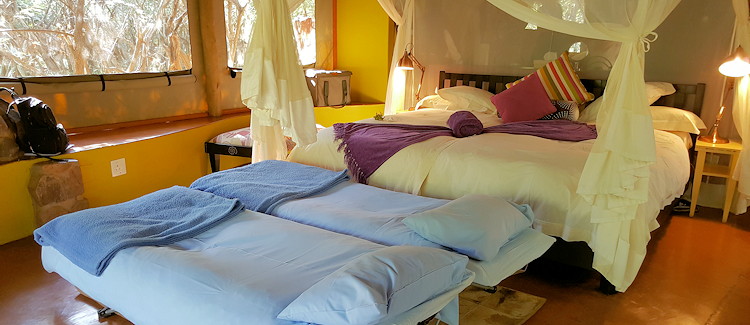 Our children have never really eaten off the 'kids menu', so it's great when a chef really marks the effort to explain what his cooking is all about and let kids sample this (smaller portions if required). Of the lodges we stayed at, both kids felt that they were included in the decision making; what time we went out on game drives, what the snacks/meals included, what other activities we could partake in and engaged with guides and trackers on flora and fauna.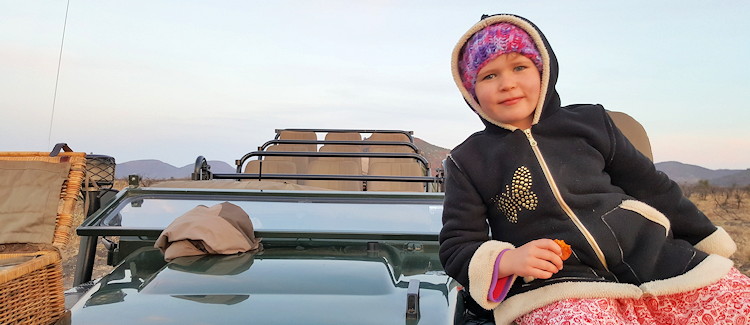 Whether you are first-time safari-goers, or you've been out and about many times, consider Madikwe for your family safari. As mentioned kids really should be 6 years and over to avoid not being able to be part of it all. The selection of lodges is great, the wildlife diverse and sightings are quite often just with one or two vehicles. Even as our kids are getting into their teens, Madikwe is a place we will return to, it's just that special.
Kids on Safari In The Madikwe by the team at Uyaphi.com.