Bucket List Experiences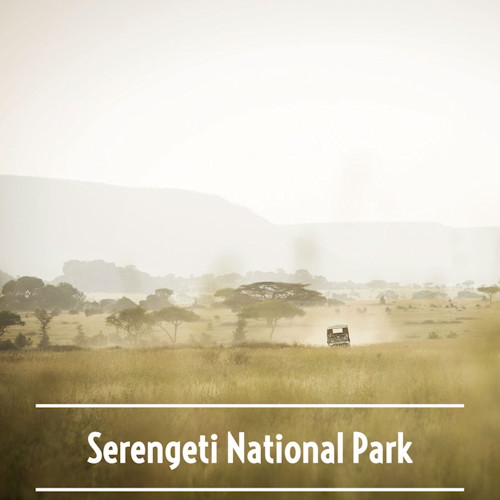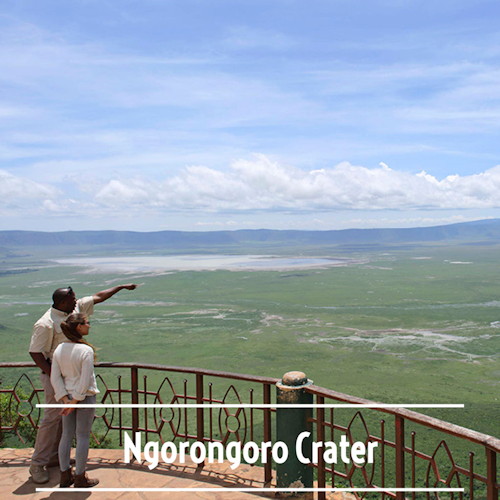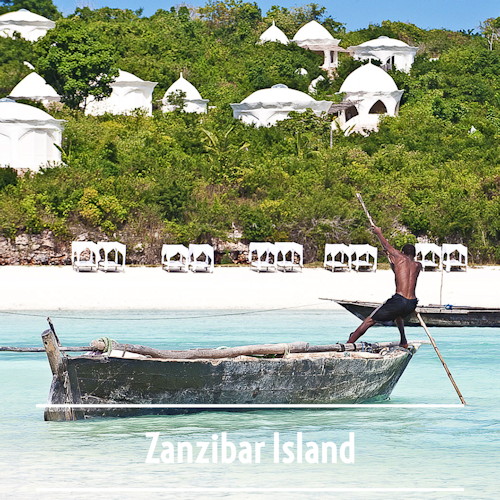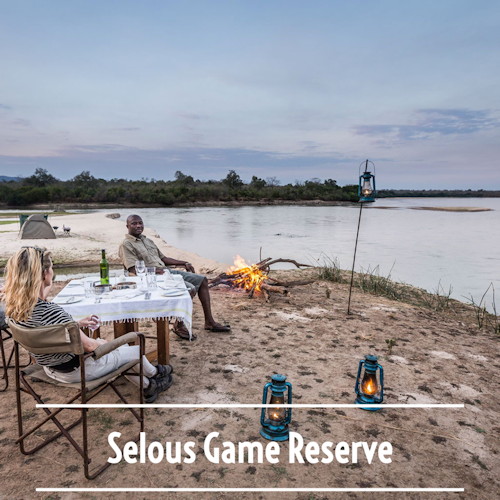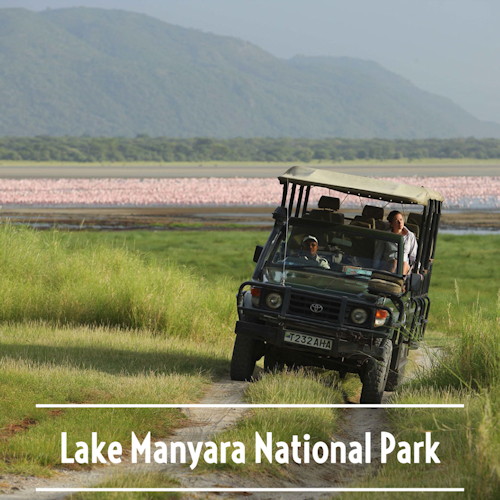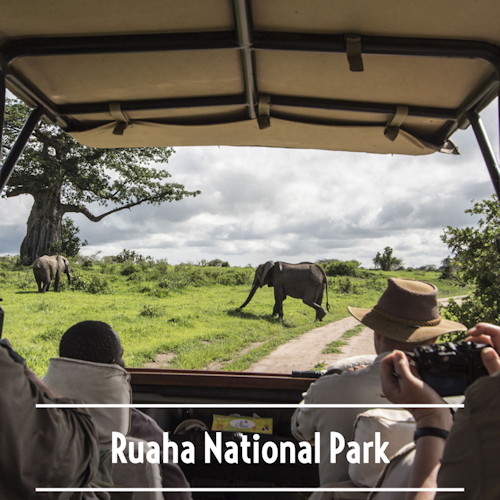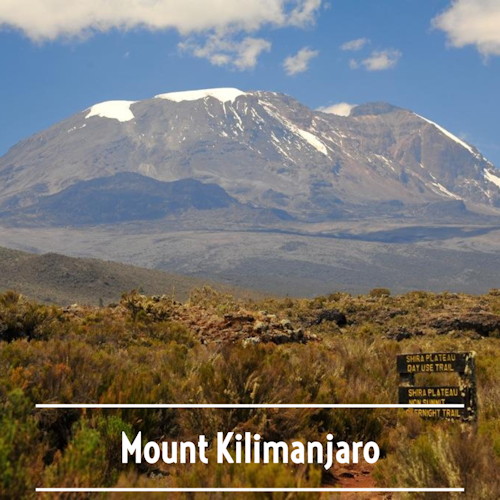 Tanzania Travel
The Ultimate Guide To Every Travel And Safari Experience And Beach Destination In Tanzania
Tanzania is one of the more unique travel destinations on the African continent. It offers some of the finest National Parks and Game Reserves, including some of the finest wildlife and birdlife photographic options.
Experience, explore and photograph; The Serengeti, Tarangire, Lake Manyara, Ngorongoro Crater, Mount Kilimanjaro, Ruaha, Selous, the Marine Park of Mafia Island and the exotic island of Zanzibar. Experience chimpanzee trekking, the Wildebeest Migration, volcanic craters, untouched rainforests, and beaches and coral reefs. You won't find another destination like Tanzania!
In addition to these attractions, Tanzania also offers some of the finest safari lodges, tented camps, and beach resorts in all of Africa.
Tanzania is home to various safari experiences, including walking safaris, game drives, and balloon safaris. Walking safaris are the perfect activity to get up close and personal with the fauna and flora, and many lodges in Tanzania offer this experience. Game drives are a popular way to see the stunning wildlife, and there are many different types of game drives to choose from, including night drives and open-vehicle safaris. Balloon safaris are a unique way to see the beauty of Tanzania from above and provide excellent views of the surrounding landscape and wildlife.
Zanzibar is a popular tourist destination for its beautiful beaches, clear waters, and rich culture. Zanzibar is home to some of the most pristine beaches in all of Africa, and the clear waters offer excellent opportunities for snorkelling and diving. The rich culture of Zanzibar is on display in its markets, which offer a variety of local handicrafts and souvenirs.
Whether you want to explore ancient ruins, embrace Tanzania's cultural diversity or go on safari in search of some of Africa's best wildlife – we have something for everyone here at Uyaphi.com.
Tanzania is a truly unique African safari destination that offers an amazing variety of activities and attractions for travellers of all kinds. Tanzania has something for everyone, no matter your interests or budget!
Our team of travel experts will help plan your perfect safari so that you can experience one of the top safari destinations on the African continent. We also offer free 24/7 support during your travels through Tanzania!
What are you waiting for? Let's get planning your African safari today!
A Travel In Tanzania Guide For Best In Safaris And Accommodation
Safaris And Tours

When travelling in Tanzania, you will be met by some of the most diverse safari experiences in Africa, all in national parks which enjoy only a fraction of the visitor numbers of its northern neighbour. On safari, you will have the chance to visit destinations including: The Serengeti, Tarangire, Lake Manyara, Ngorongoro Crater, Selous and Kilimanjaro.

Safari Lodges And Camps

The quality and range of lodges, camps, hotels and resorts that we offer are as diverse as the country itself. We have chosen a portfolio of properties that represent the best in their particular class or geographical area. Tanzania is well known for its scenic beauty, varied wildlife, and Indian Ocean beaches.

Showcasing Tanzania

A series of pages in which we get to explore safaris and lodges but showcase types; family-friendly, most luxurious, best suited for honeymoons or romantic getaways, to even lodges with the most amazing bath settings. Tanzania has so much on offer that we hope that these pages help you explore all the options available.

Game Reserves

Tanzania Game Reserves and wildlife orientated destinations including Arusha National Park, Lake Manyara, Serengeti National Park, Mount Kilimanjaro, Ruaha National Park, Dar Es Salaam, Zanzibar island, Ngorongoro Crater Park with all their scenic grandeur and stunning wildlife that one could possibly ask for.

When To Visit

When is the best time to go to Tanzania? A short yet complex question we get asked all the time. On this page, we attempt to cover, the best season or the best months, rainy and dry seasons, best for the migration, best for Kilimanjaro and best for just relaxing on a beach. Although as always, life is never as simple as that.

Lodge Map

A Map Of Tanzania featuring all the safari lodges and camps, hotels and resorts that we feature on Uyaphi.com. A great way to see where an accommodation establishment is located in relation to surrounding game reserves, national parks, town and other exciting nearby destinations.

Distance Table

Tanzania distance table and chart; for those interested in calculating driving times between town, cities and destinations. Tanzania has a road network that consists of 86 500 kilometres with road condition that range from okay to poor, we advise calculating driving times using 80 km/h as a reference.

Malaria Information

Malaria in Tanzania, the disease is found in all areas including low lying areas, National Parks and the rural regions. The regions higher than 2000m including Ngorongoro crater rim, Mt Kilimanjaro and parts of the Eastern Arc Mountains are considered "low risk". Remember, Malaria kills so always take precautions.

Visa Requirements

Tanzanian visa requirements and tourist visas for people travelling to Tanzania, requirements include valid passports 9minimum six months), return or onward air tickets and of course sufficient funds for the duration of one's stay. We also include a list of countries that require and do not require a visa.

Safari Planner

A Tanzania Safari Planner where by just filling in an online form, we can offer you a safari in Tanzania based on your wants, needs and budget. With so many safari and lodge options available in numerous National Parks and Reserves, planning a safari in Tanzania can be rather daunting. We know Tanzania and will offer the best options based on what you are after when exploring this fantastic country.
Tanzania Travel Topics
100 Years Anniversary of WW1 in Africa

In 2014, most of Europe, the UK, North America and the majority of the former British colonies and territories will be commemorating the 100th anniversary of the start of the First World War. These commemorations will be times of reflection, of memory and certainly not of celebration.

Top 5 restaurants in Zanzibar

The island of Zanzibar is one of those wonderfully exotic names which conjures up mystery, spices and tropical heat. It is all those things and more. In 2013, it is likely to be your beach destination of choice if you have been on safari in mainland Tanzania or even Kenya.

Tanzania: A New Species is Discovered!

The new addition to the sengi family was first spotted in 2005 when Francesco Rovero of the Trento Museum of Natural Sciences in Italy set up motion-sensing cameras in the forests of Tanzania's the Eastern Arc Mountains. A photograph appeared of a creature with a long snout that no one could identify.

Castaway: African Island Escapes

It is no surprise that Daniel Defoe's Robinson Crusoe is one of the most widely published books in history. Island life has occupied the daydreams of young and old since it was first released in 1719...

Celebrating David Livingstone In Tanzania

Some of the most iconic moments in the legend and real history of David Livingstone's explorations emanate from Tanzania. The reporter and explorer HM Stanley famously met Livingstone at Ujiji on Lake Tanganyika with the reputed words of "Dr Livingstone I presume."

10 Best Lodges in Tanzania

Looking for the best places to stay in Tanzania? Look no further! Uyaphi has put together a list of our 10 best lodges in Tanzania, perfect for any traveller. From Tarangire National Park to Selous Game Reserve and beyond, we've got you covered. So book now and enjoy an unforgettable African safari!

What is the best time for a safari in Tanzania?

Discover the best time for a safari in Tanzania! Our guide will help you plan your trip for an incredible wildlife experience during the right season. Explore Tanzania's stunning landscapes and see some of the most fantastic wildlife and birdlife on earth!

The Ultimate Tanzania Bucket List

Are you planning a trip to Tanzania? You're in for an incredible adventure! Our ultimate bucket list will take you to some of the most beautiful and awe-inspiring places in the country. Trek to Mount Kilimanjaro, tour Serengeti National Park and Ngorongoro Crater, and explore the Zanzibar Archipelago – just to name a few highlights. So what are you waiting for? Start planning your dream vacation today!