When To Visit Tanzania
The question; "When is the best time to go to Tanzania", is a tough one to answer as the variables of travelling around Tanzania are complex. In the list below we have the "best months for travel in Tanzania", but please bear in mind that these are peak season and rates are at their highest over those months.
We find that it is best to establish one's interests, budget, expectations and wishes before suggesting Tanzania safari options. Just because one travels out of peak season does not mean that the wildlife and birdlife have vanished, good to excellent sightings can still be had.
Best months for Serengeti Migration; June to October
Best months for Serengeti Wildebeest calving; January and February
Best months for Wildlife; June to October
Best months for birding; Year-round, although summer sees migratory birds moving in
Best months for climbing Mount Kilimanjaro; August to October and January to March
Best months for visiting Tanzania's beaches; August, September and October
As a side note with regards to the Serengeti migration, being in the right place at the right time is not easy to predict ahead of time. Quite often, the only option is to choose a date that best suits and hope for the best during your stay.
We have tried our best to be as accurate as possible with the below graphs, but as always, take weather averages with a pinch of salt these days as weather patterns seem to be all over the place.
Tanzania Weather Charts
Serengeti Average Temperature Chart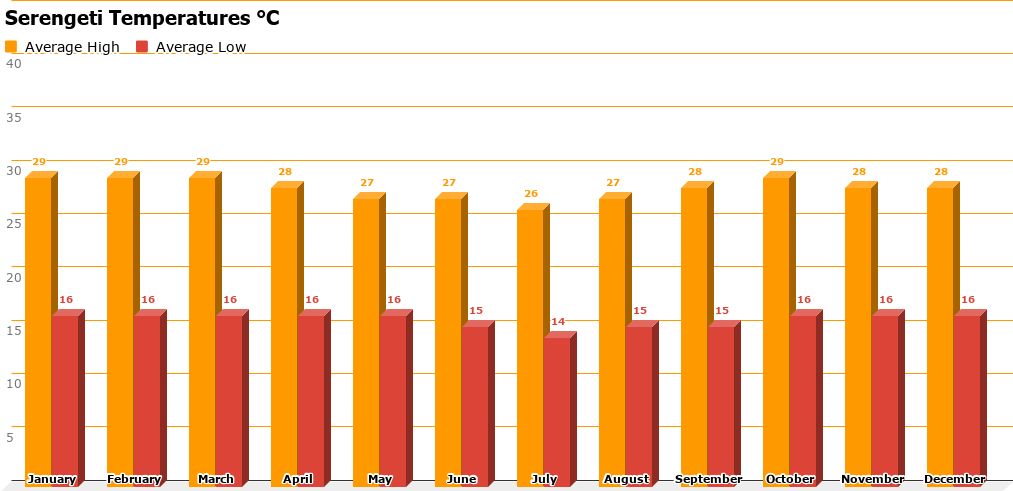 Ngorongoro Average Temperature Chart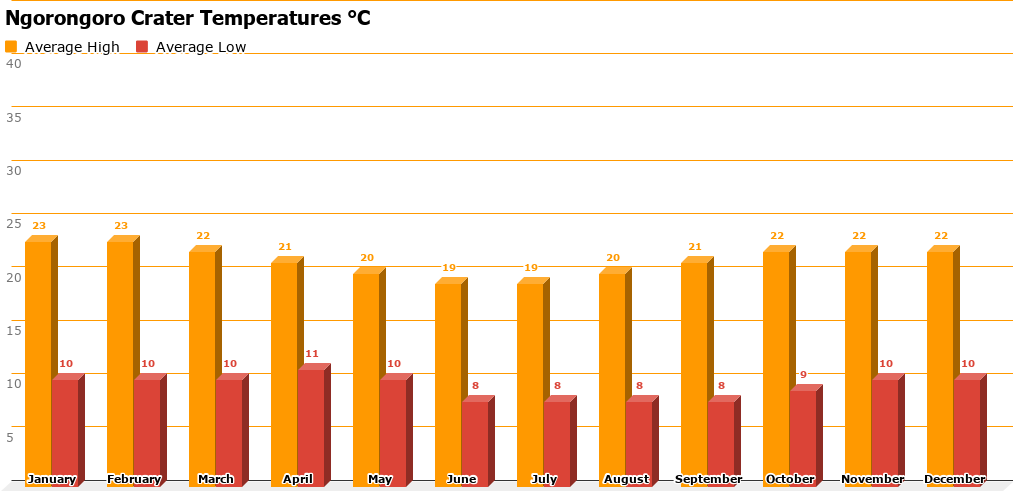 Arusha Average Temperature Chart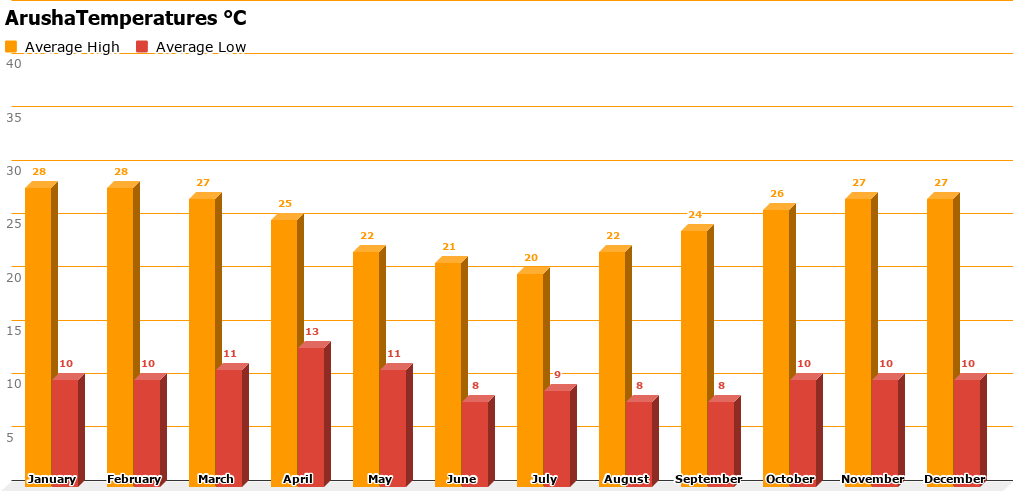 Arusha Average Rainfall (mm)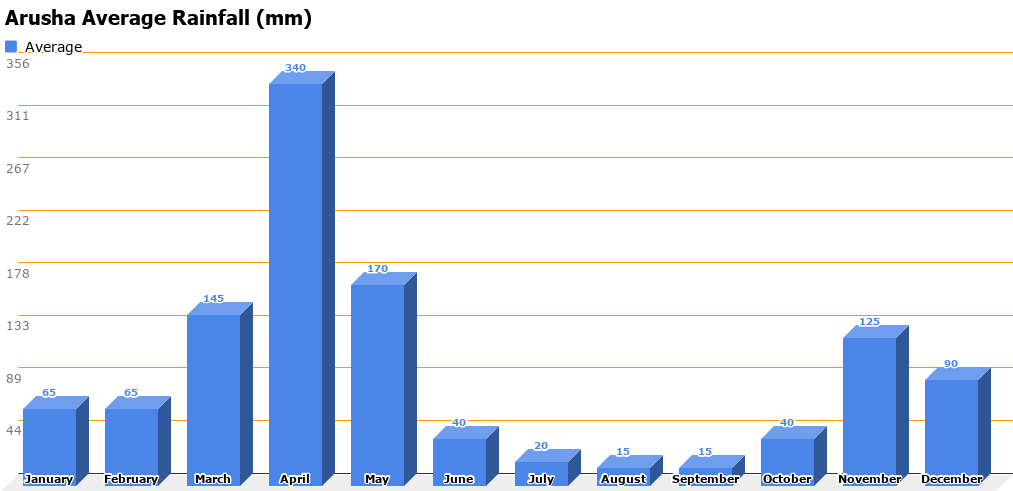 Dar es Salaam Average Temperature Chart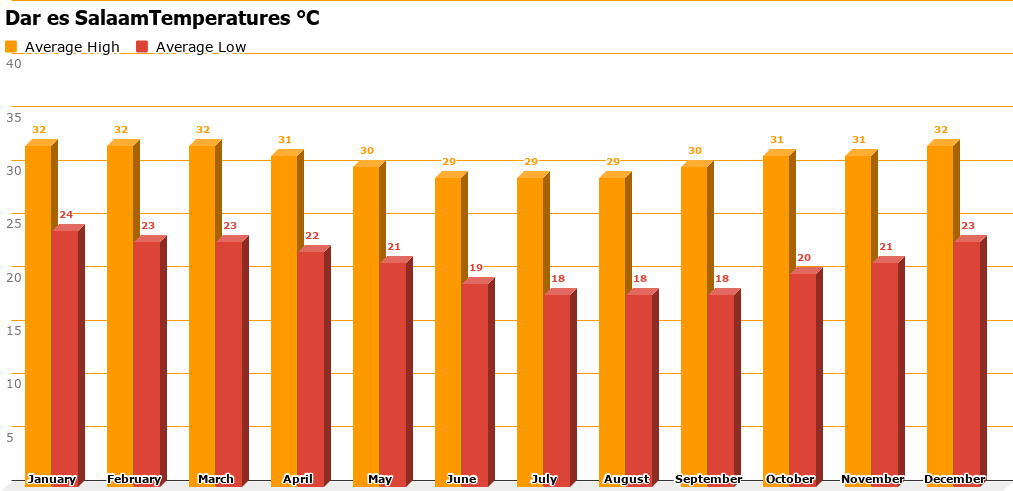 Dar es Salaam Average Rainfall (mm)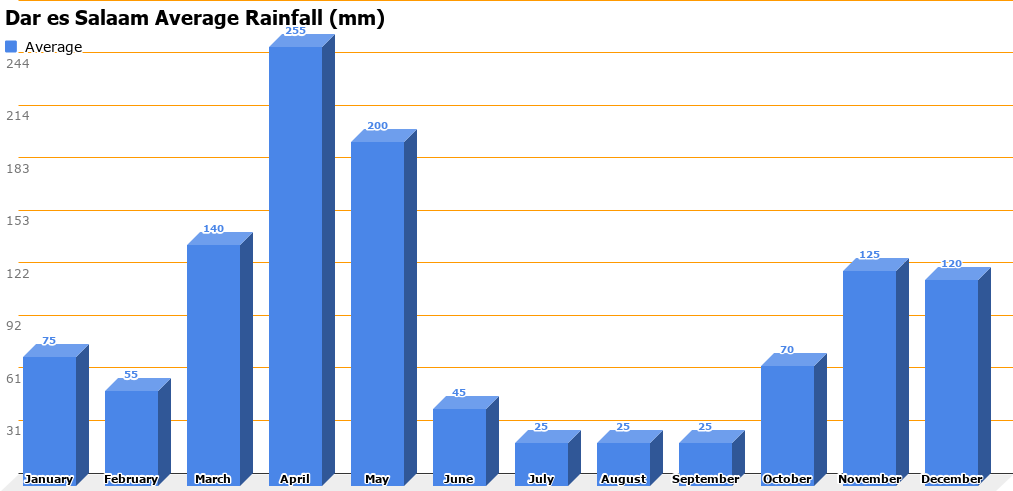 Dar es Salaam Average Sea Temperature Chart
Zanzibar Average Temperature Chart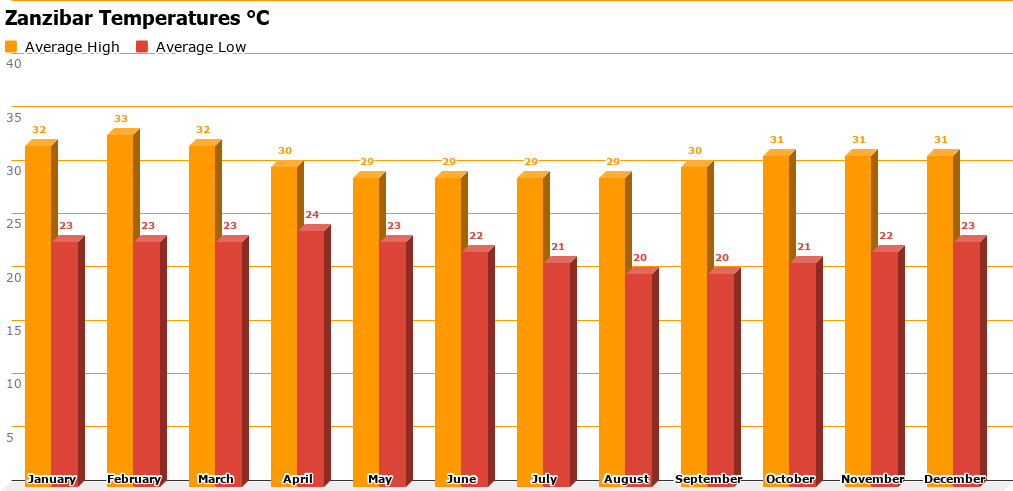 Zanzibar Average Rainfall (mm)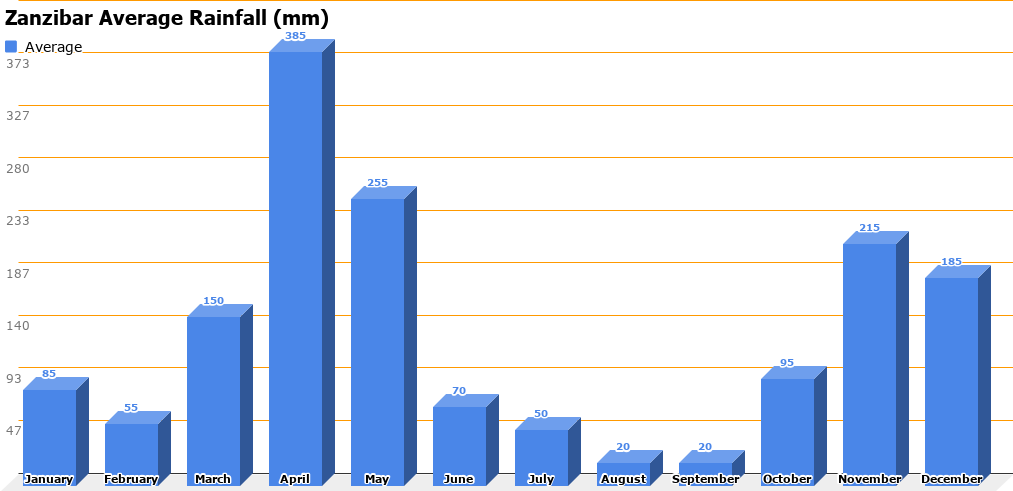 Zanzibar Average Sea Temperature Chart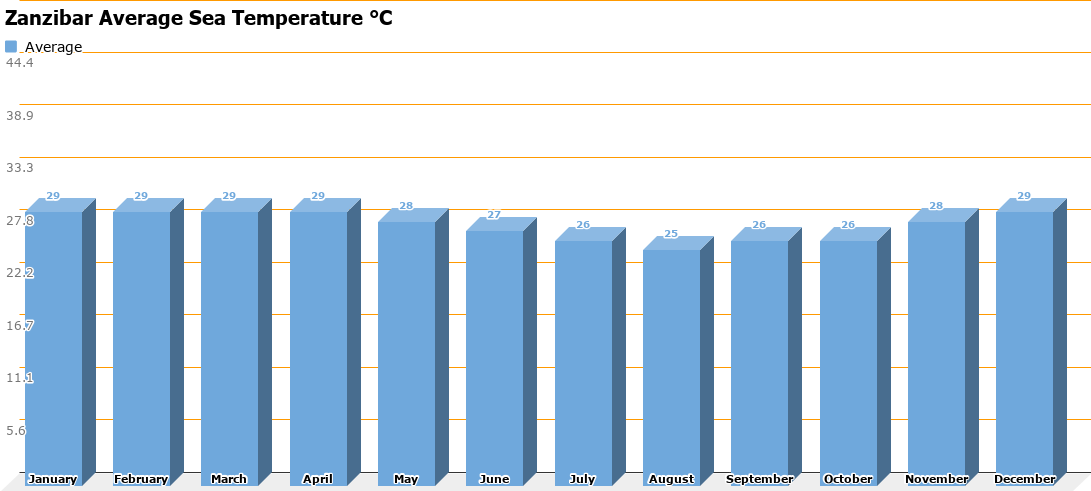 Dodoma Average Temperature Chart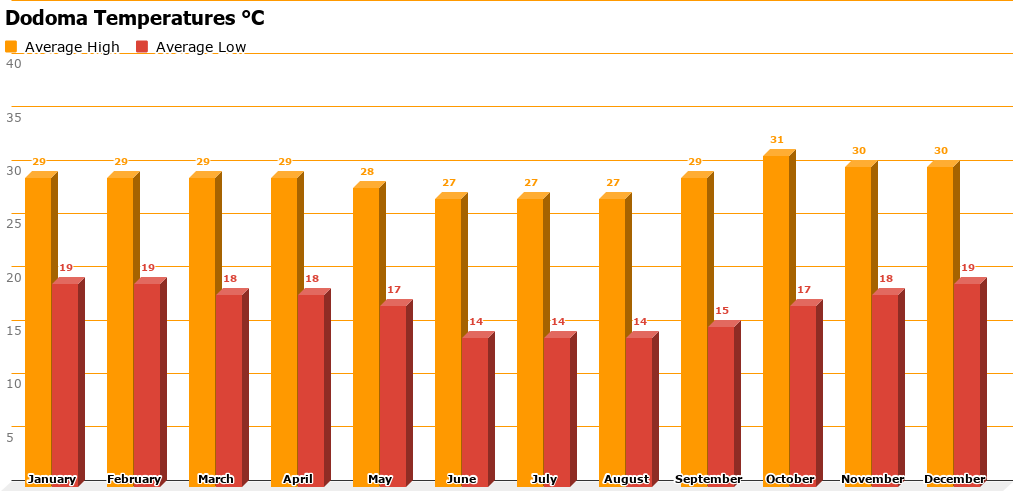 Dodoma Average Rainfall (mm)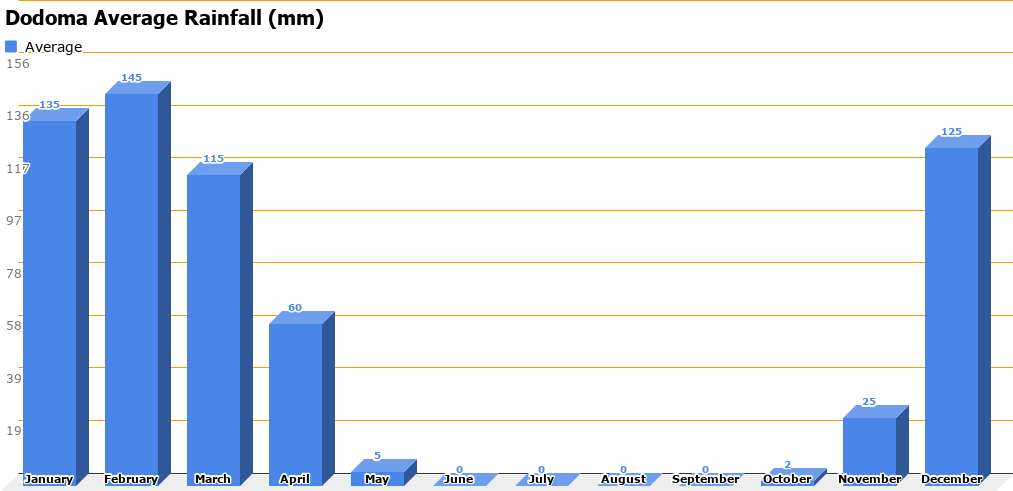 Mwanza Average Temperature Chart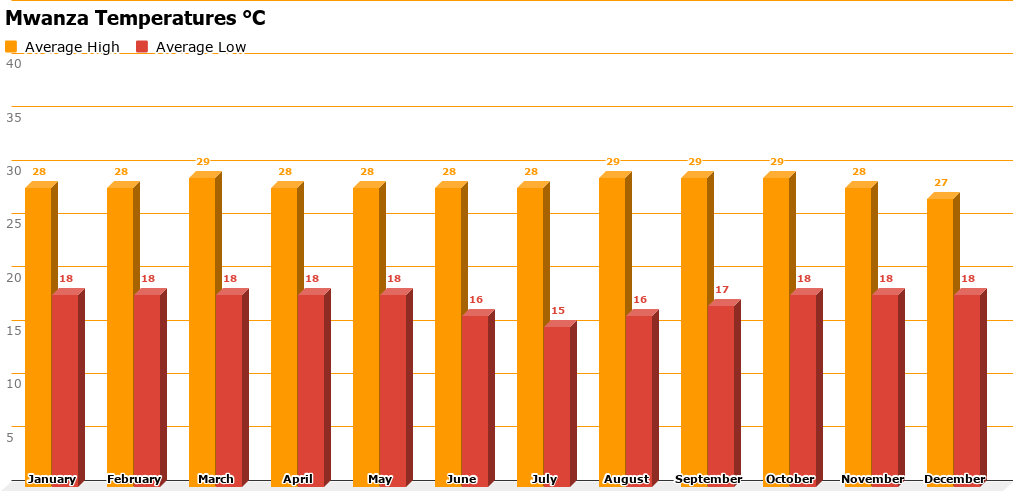 Mwanza Average Rainfall (mm)