What's not to love about this wine region, it may be small in terms of area, but it packs bags (bottles) of flavour. The region has some of the best whites, reds and bubbles in the Western Cape. From their award-winning restaurants, the views across the valley to spaces for children to roam there is sure to be a wine estates that suits you - so come and check them out for yourself!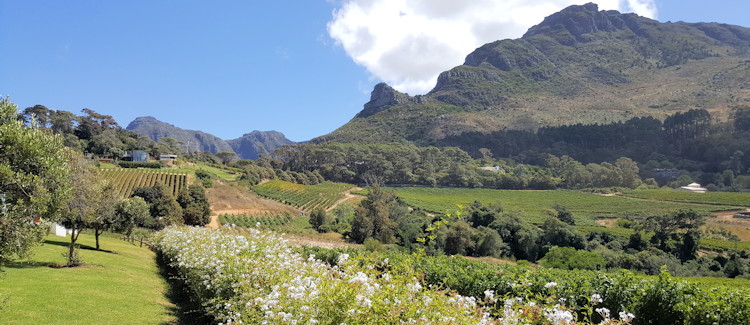 I have always loved this estate; wine tasting at Bistro Sixteen82, some of my favourite MCC's, sculptures scattered through the vines and the most amazing light fixture!
With 3 different tastings available and a team that are interested in what you like to drink, you are bound to find something that suits your palette. All this while gazing out over the outdoor dining area, intriguing water features and indigenous.
My best picks: Steenberg 1682 Chardonnay Cap Classique, Steenberg Rattlesnake Sauvignon Blanc, Steenberg Catharina Red Blend.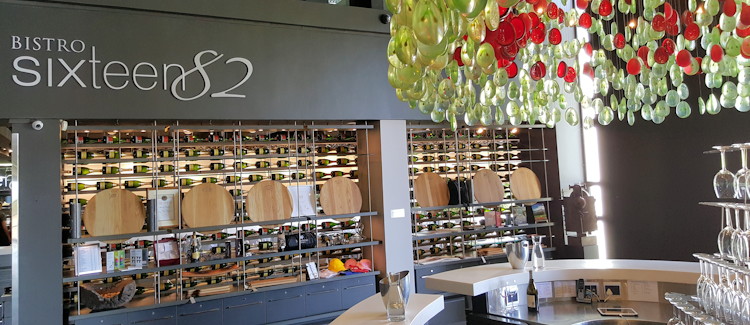 Constantia Uitsig
The estate has evolved over the years and I for one feel that it's really a fabulous option in the valley - catering for the whole family and with a layout more like a country market than a stuffy old wine estate from a bygone era.
You can taste wine here by appointment and also take in some of the delectables on offer for the heritage market; from artisan ice cream and deluxe fine chocolates to the freshest vegan dishes and the best sushi this side of Japan.
For me one of the crispest Sauvignon Blanc in the valley - a real favourite. And if you can get your hands on a bottle of their Méthod Cap Classique; savour every drop!
Buitenverwachting
When I first moved to Cape Town, this was one of the very first wine estates I visited in the valley and it's still a favourite, not just for the wines either. No matter what time of year, the drive-in is a celebration of seasons, as you watch the vines change from month to month. The upgraded wine tasting venue is relaxed and welcoming - you just have to taste here with one of their charcuterie platters. New to the estate in recent months is "Beyond Restaurant", certain to make an impact on the dining opportunities in the valley.
Best picks for me (without a doubt) Buiten Blanc - easy-drinking, a wine that just makes you want to smile. "Christine" whether it be for something special or just because it tastes so smooth.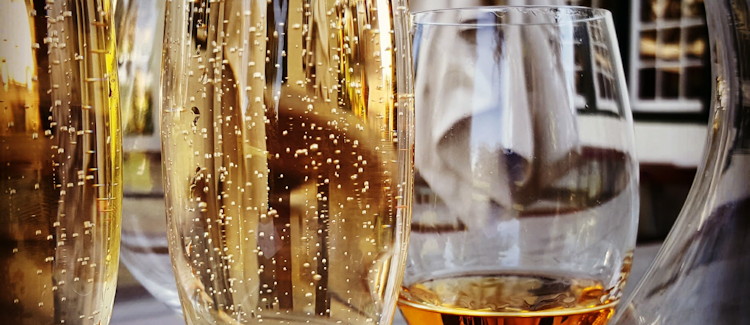 Klein Constantia
If the agapanthus are in bloom - this is one of the prettiest drives into a wine state in the valley. Due to its location, the estate is able to offer a variety of different wines in what seems like a small sloping part of the valley. But what a selection of tastes they have! From their Vin de Constance (sweet wine) and Reisling to the Red Blend and Chardonnay; Klein Constantia is creating some real magic in soil for the cellar masters to work with.
And like any good estate in the valley, you have to take time in the Bistro to sample the 'farm to table & head to toe' theme meume - all paired with your favourite wine of course.
Groot Constantia
The Grand Old Dame of the Constantia Valley Winelands; a visit here is always a treat. The grounds are vast and one can walk between the vines to really soak up that 'from grape to bottle process. Wine and Chocolate pairing here is a break from the norm and a cellar tour is a great way to learn more of what this industry is all about.
Both Simon's and Jonkershuis Restaurant allow you to experience the wines in some of the most scenic environments and with some of the latest local dishes.
I love a 'port' and not many estates in the valley offer such, but the Groot Constantia Cape Ruby is a firm favourite. The reds of Groot Constantia are many and varied - I don't think you can go wrong with any.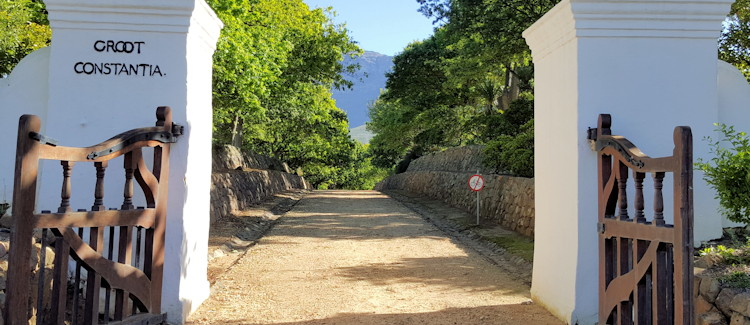 Eagles Nest
I had always seen their sigh, but never realised the magic that was behind the gates. I love this little estate and its offerings and for some reason, it is a 'go to' in winter for me... On our very first visit, on a misty afternoon in July, the fire was warming the main tasting room, and we enjoyed The Little Eagle Rose - it has become a favourite for any time of the year.
Something unique to consider is Eagles Nest's commitment to the Western Cape Raptor Research Programme, an extra reason to go and sample the wine and take some home.
With indoor and outdoor tasting areas, kids and 'happy dogs on leads' are always welcome too!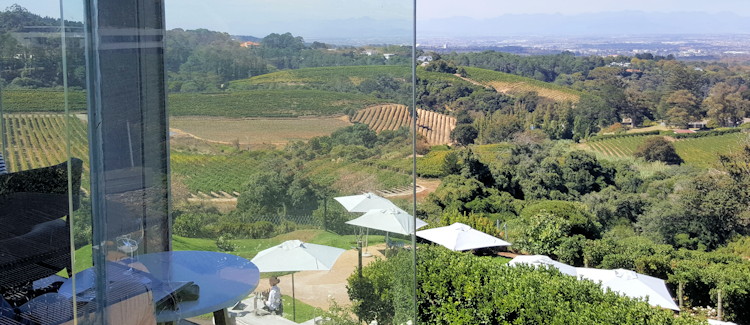 Constantia Glen
OH, THE VIEWS! I just can't get enough of the splendour that surrounds this estate. But more importantly, their location gives way to the making of crisp white wines and fresh, vibrant reds of great elegance and structure. If you want to enjoy some of the best light meals and platters in the valley then this is the place all accompanied by a stunning Sauvignon Blanc or Red Blend. Although Constantia Glenn only has limited in-house labels, their tasting menu is quite extensive; giving way to the Van Wyk Family Wines and Saddle Wines in the tasting menu. You will surely not be disappointed by the offerings.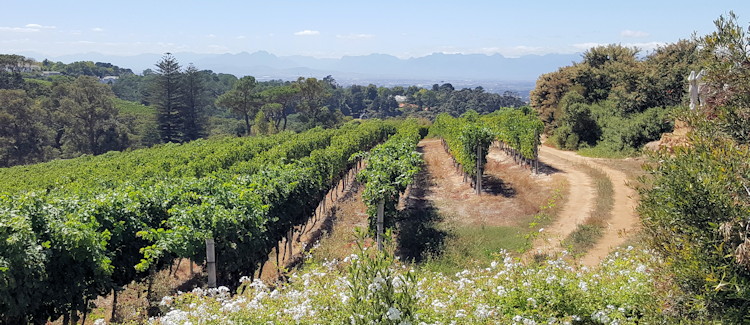 Constantia Valley Wine Route By the team at Uyaphi.com
Map of Guest Houses And Hotels in Constantia
Popular Cape Town Hotels
Cape Cadogan Boutique Hotel