When To Visit Zimbabwe
High Season: July to October (prices for lodges and safaris are at there highest)
Low Season: December to April (prices for lodges and safaris are at there lowest)
Mid Season: November, May and June (prices for lodges and safaris are positioned in between high and low seasons)
Summer In Zimbabwe
The summers months (including spring), September to February, expect hot to scorching daytime temperatures with nighttime temperatures a lot more reasonable but still warm. October is the hottest month and can be extremely uncomfortable day and night. Rainfall starts November and ends March, as a general rule of thumb, rainfall is by way of thunderstorms.
Winter In Zimbabwe
Winter months (including Autumn), March to August, daytime temperatures are much more agreeable for most people; nighttime temperatures can get cold with some areas in Zimbabwe recording close to zero ºC (Hwange as an example). Very little to no rain falls over the winter months.
Best Season For Wildlife
100%, winter is best for wildlife sightings and photography in all of Zimbabwe's wildlife reserves and national parks. Day time temperatures are mild (for Africa) with little to no rainfall, resulting in wildlife having to use and stay close to watering holes, this is the perfect recipe for spotting wildlife.
Best Season For Birdlife
Summer months are best for birding and bird photography, a whole host of migrant species are found fluttering around in the heat of the day. Birding in winter is not bad at all; one misses out on the spotting migrant species.
Best Time to Visit Victoria Falls
Now to throw confusion into the planning process, you want to experience Victoria Falls at full flow and visit in winter for the best wildlife, now we have a problem. Victoria Falls at full flow is between March-May, it is these months that offer the most spectacular views and experiences of the Fall at full flow.
Zimbabwe Weather Charts
Victoria Falls Temperature Chart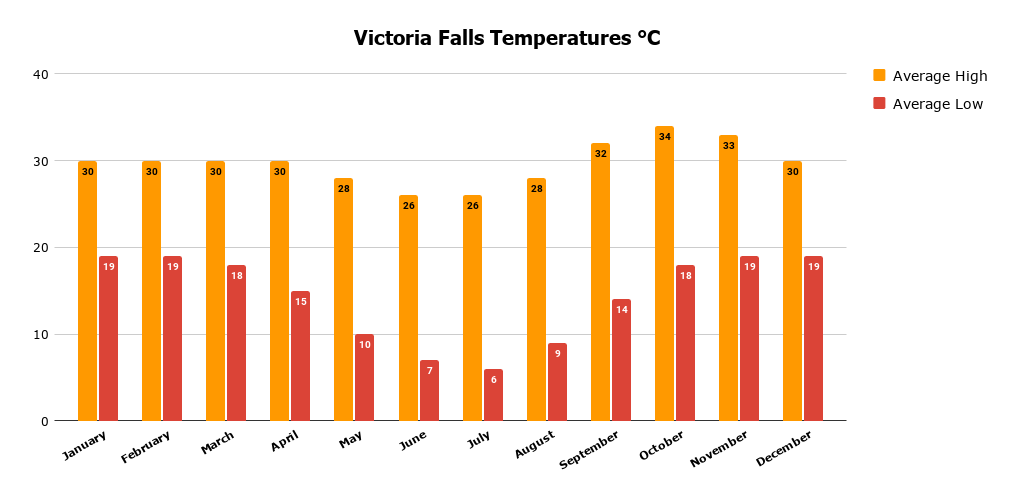 Victoria Falls Average Rainfall Chart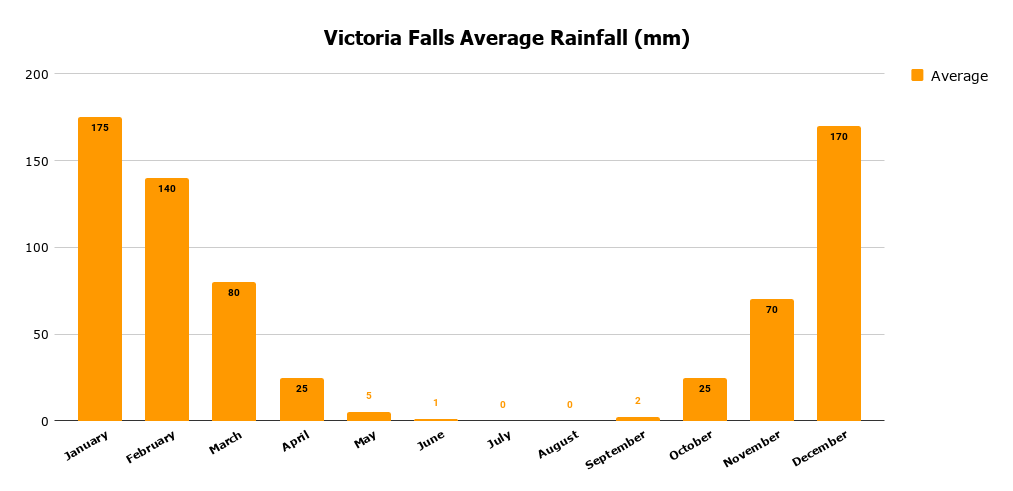 Harare Temperature Chart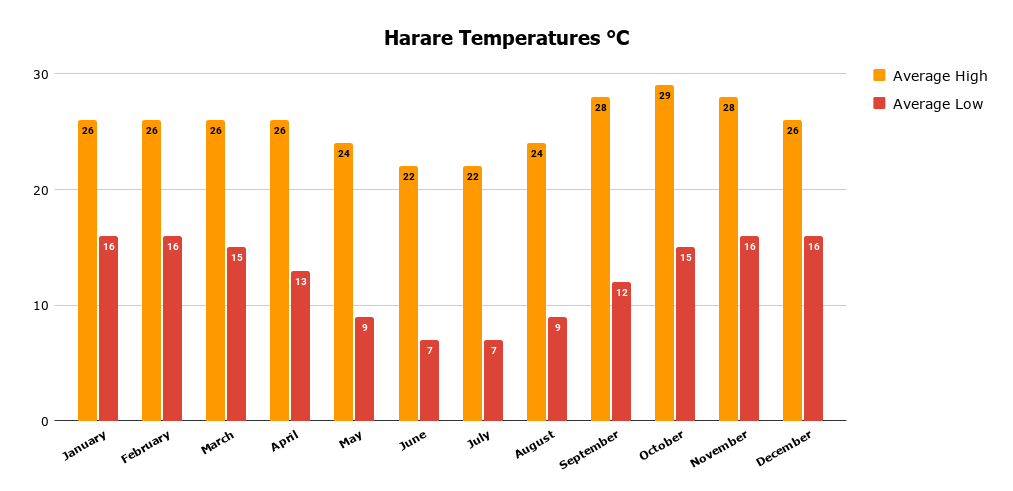 Harare Falls Average Rainfall Chart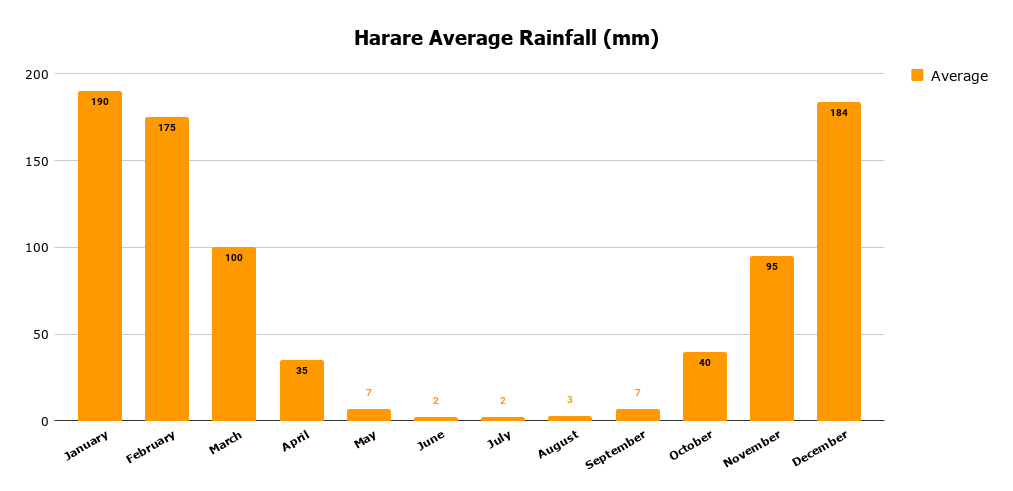 Popular Zimbabwe Lodges
Somalisa Expeditions Camp

Somalisa Expeditions Camp is the perfect destination for those who are purely interested in nothing else other than the surrounding wildlife and birdlife, photography and that authentic traditional safari experience that only Hwange can offer.

Camelthorn Lodge located in a pristine acacia forest near the southern edge of the famed Ngamo Plains just outside the Hwange National Park. Safari activities in which one can partake, including day and night drives, horseback safaris and the exciting "pump run" all-day game drive.

Khayelitshe House is an exclusive use option best suited for a small group of friends or family on safari together located just outside the Matobos National Park boundary, with easy access into the national park and all of her attractions.

Victoria Falls Safari Lodge

Victoria Falls Safari Lodge is located 4km from Victoria Falls, one of Southern Africa's must-visit destinations with excellent accommodation options and most importantly, access to Victoria Falls, the Zambezi River and the Zambezi National Park.

Along with a strong focus on complete relaxation, Bumi Hills Safari Lodge features the natural wonders of Kariba. Having the Zambezi escarpment as its backdrop, the lodge overlooks the foreshore below and the vastness associated with Lake Kariba.

Nehimba Lodge within its own private safari concession in the Hwange National Park offers guest exceptional wildlife and birdlife sightings year-round. Evenings at the lodge can be most entertaining with close encounters with elephants should one be lucky enough.