When To Visit Kenya
Temperatures over much of Kenya are subtropical or temperate, because of the reduction of temperature with altitude, and are similar to those in California, summer in France or southern Britain rather than those elsewhere in equatorial Africa.
Only the coastal lowlands experience the constant high temperatures and humidity associated with equatorial latitudes. Even here they are less oppressive than one might expect, because of the regular daytime sea breezes and longer hours of sunshine.
It is not surprising that with such a favourable weather pattern - sunny, only moderately wet, and not too hot - and a great variety of scenery, wildlife, game parks, and good communications, Kenya has many attractions for the tourist.
The variety of relief and the range of altitude in Kenya produce a considerable number of distinctive local climates and local weather too numerous to be detailed here. The country can be divided broadly into four climatic regions, each with certain features of equatorial weather climates.
There is a second rainy season between March and May and between November and December, with two intervening dry seasons.
When travelling in Kenya what to pack in your suitcase can be quite confusing, below are the basics. Generally, comfortable casual clothing is suitable throughout the year.
The below charts, provide you with a look at what the weather should be like during your stay in Africa. Please note that these are average figures only and the weather is often unpredictable.
Kenya Weather Charts
Masai Mara Temperature Chart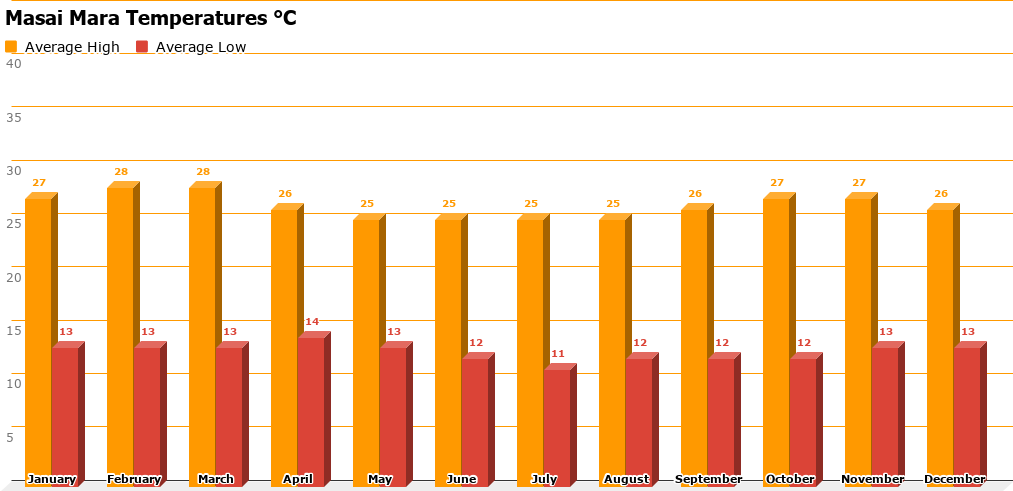 Masai Mara Average Rainfall (mm)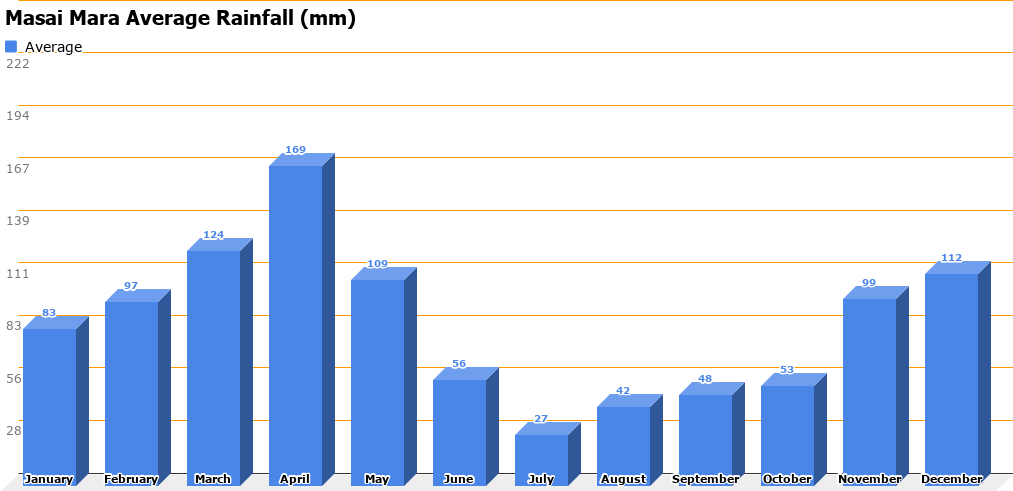 Naivasha Temperature Chart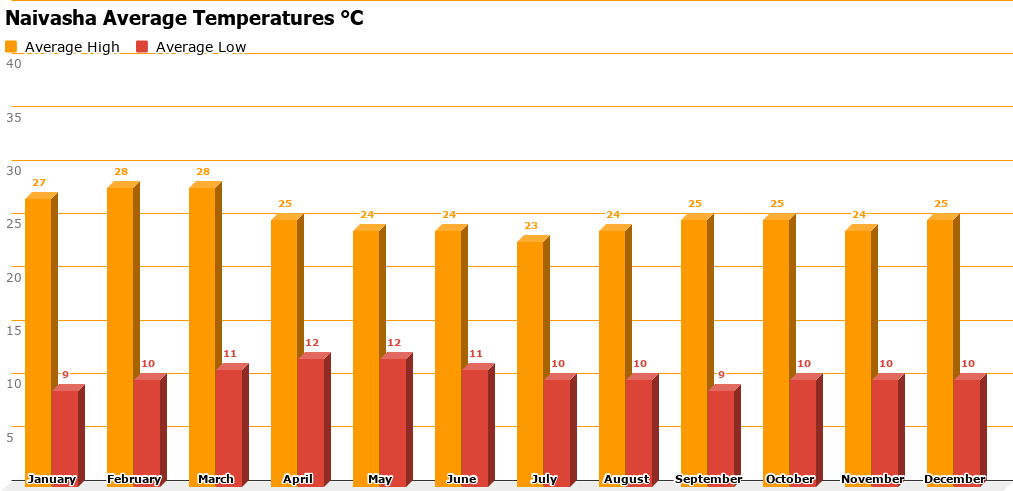 Naivasha Average Rainfall (mm)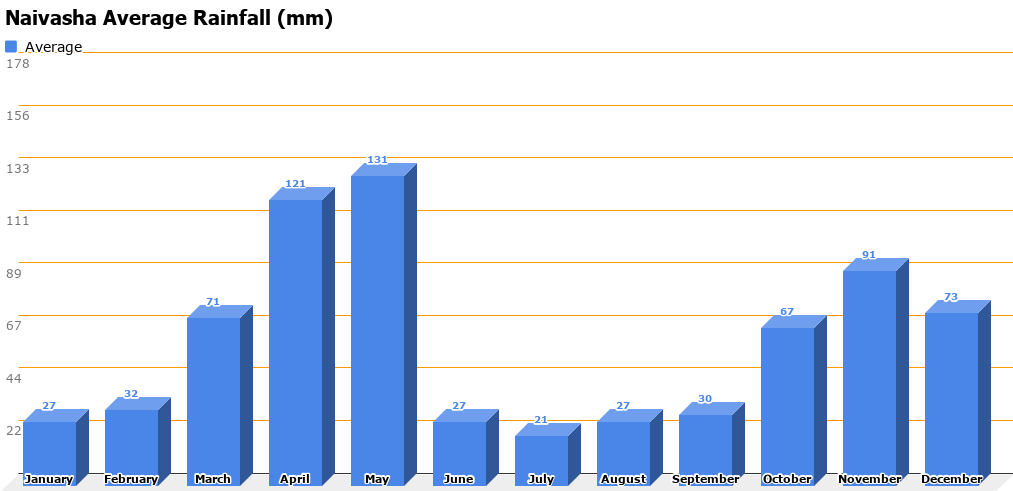 Tsavo Temperature Chart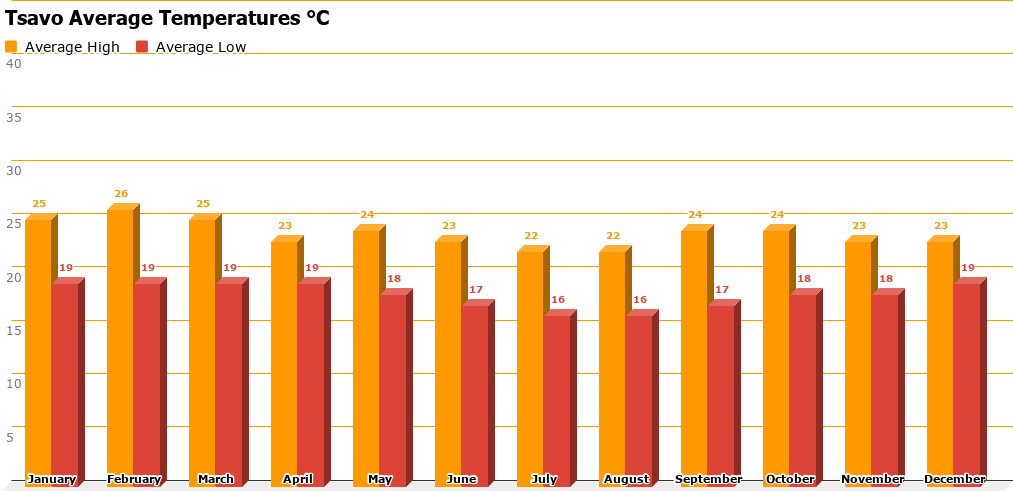 Tsavo Average Rainfall (mm)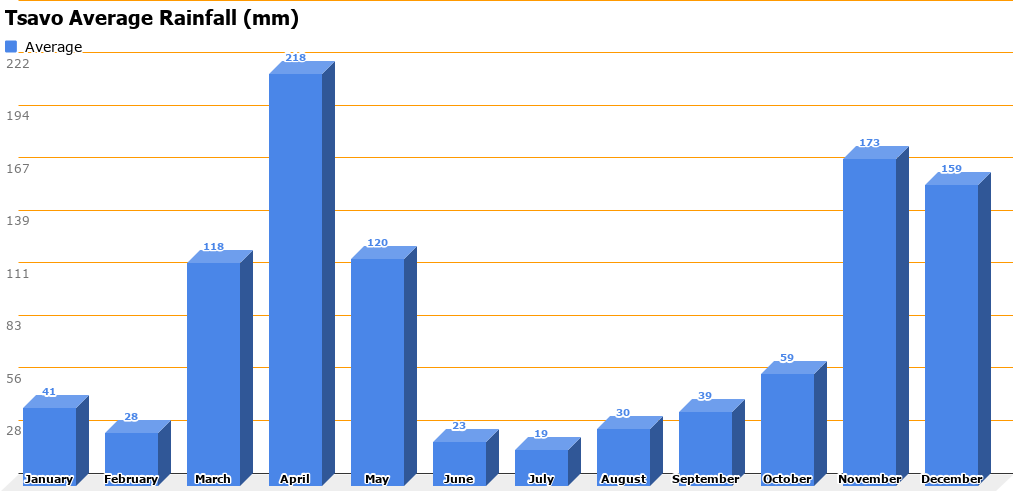 Lake Victoria Temperature Chart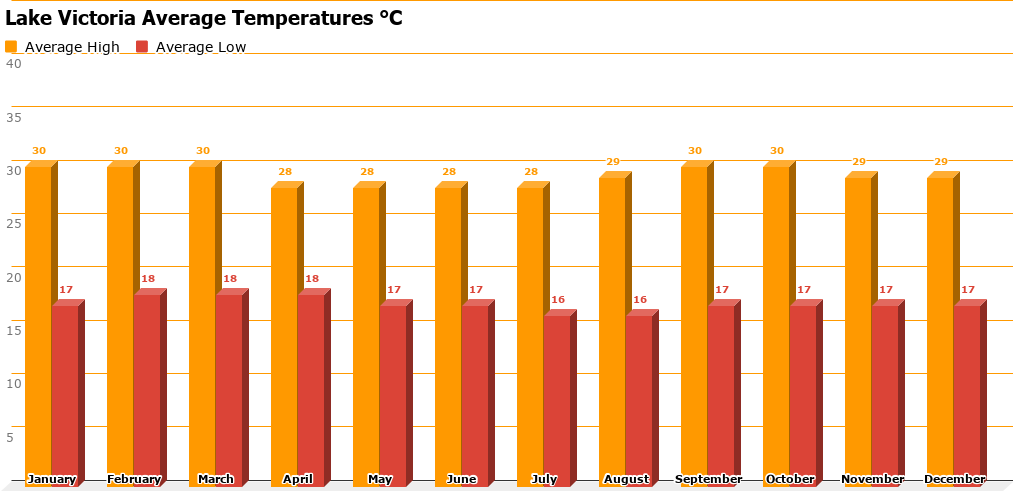 Lake Victoria Average Rainfall (mm)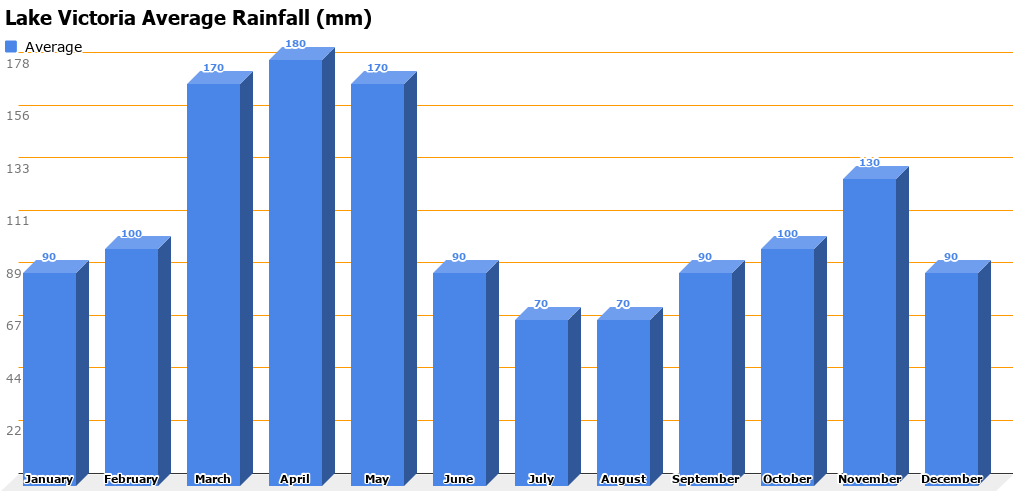 Nairobi Temperature Chart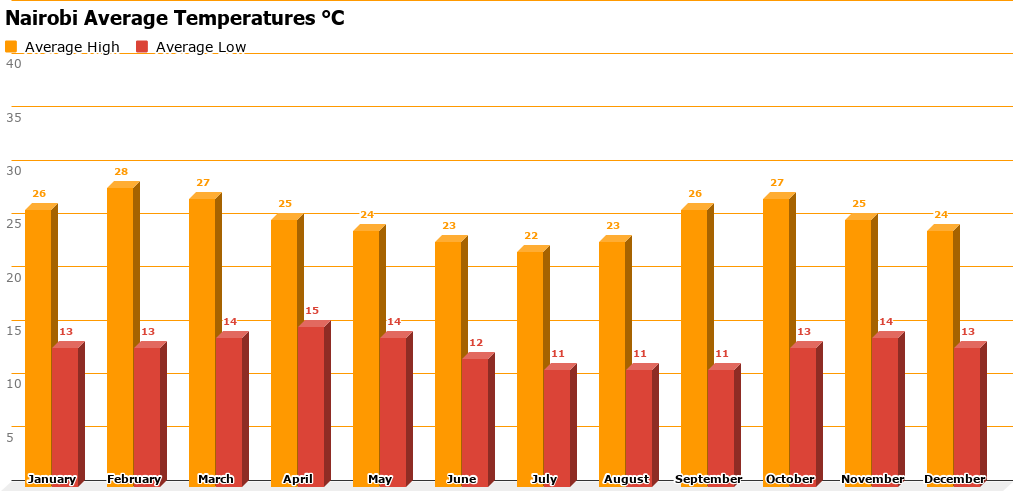 Nairobi Average Rainfall (mm)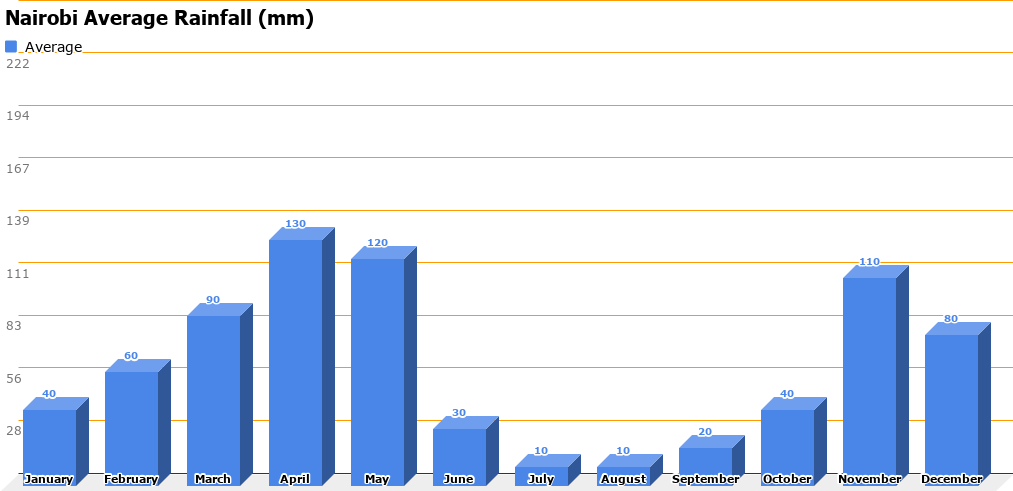 Mombasa Temperature Chart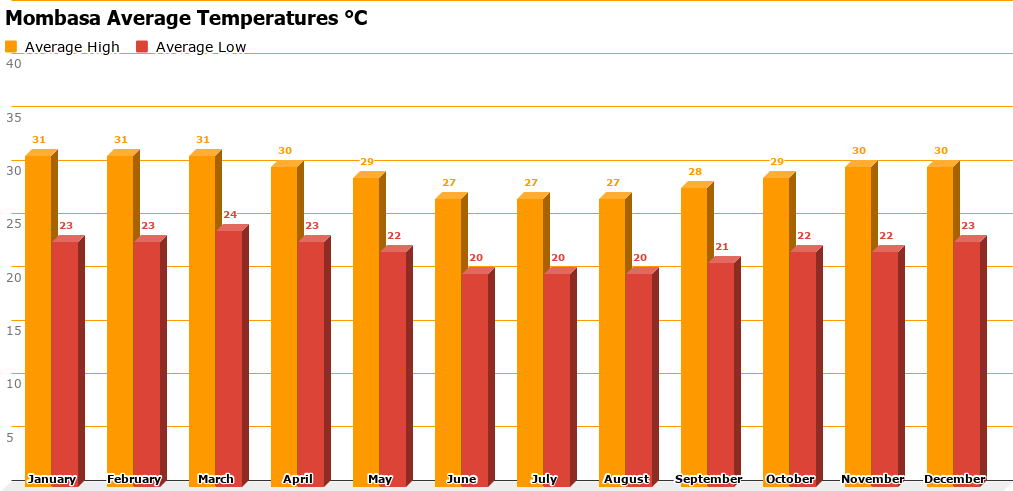 Mombasa Average Rainfall (mm)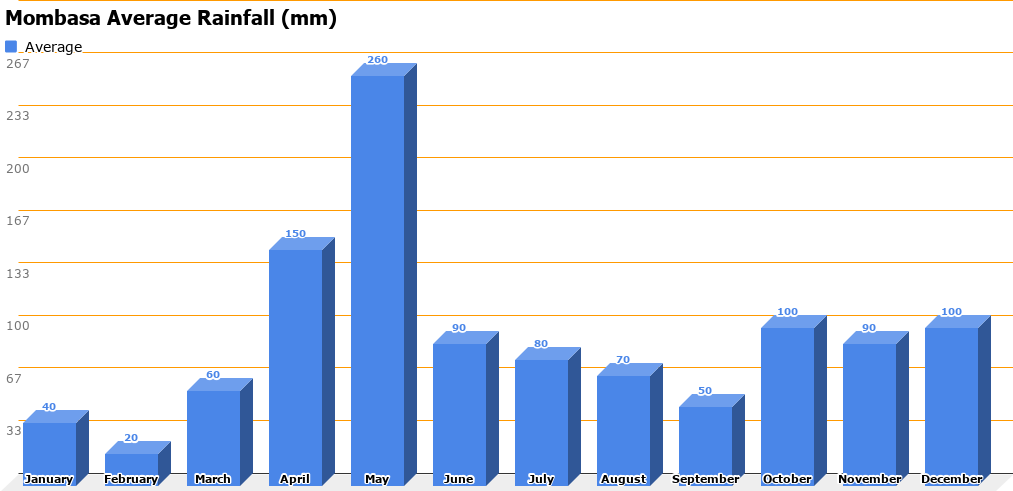 Lamu Temperature Chart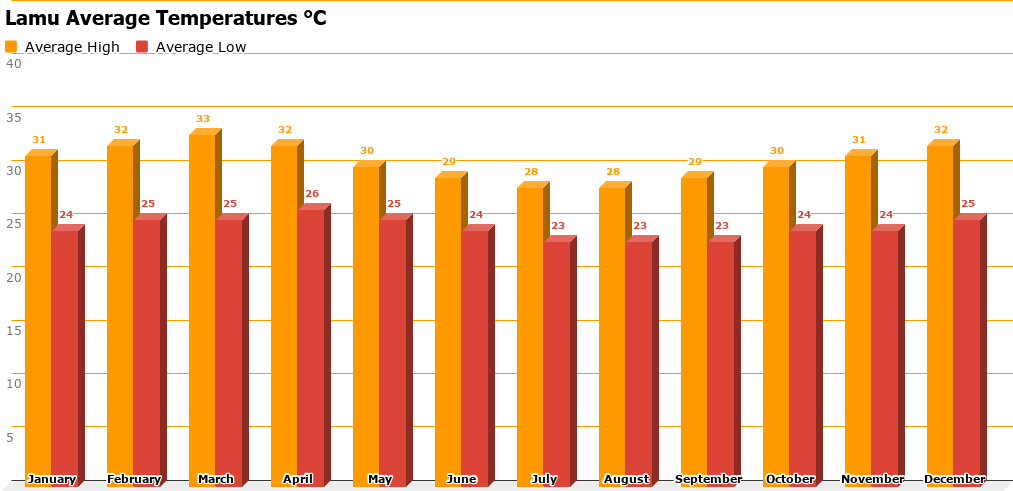 Lamu Average Rainfall (mm)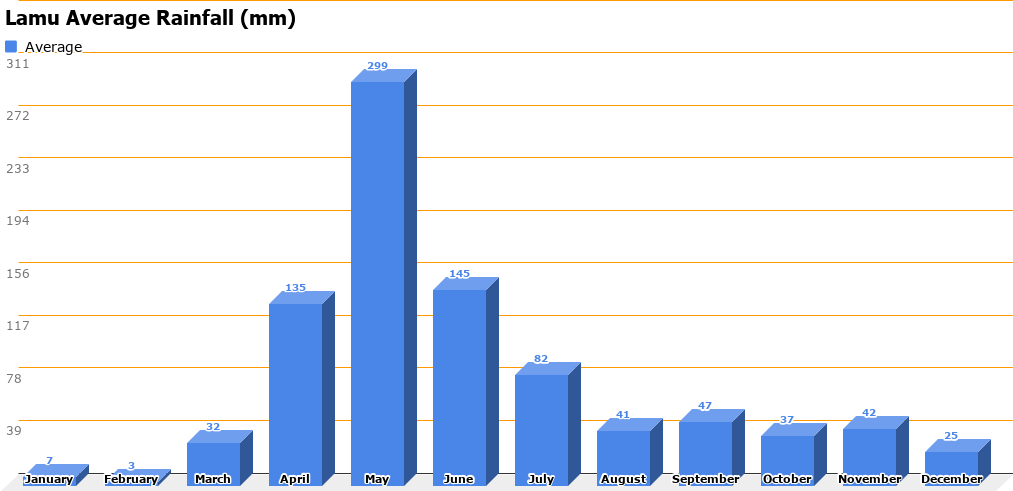 Popular Kenya Safaris
Departure; Scheduled and tailor-made departure dates
Duration; 4 Days / 3 Nights
Lodging; Safari Lodges
Group Size; Minimum 2
Note: Travel insurance is compulsory for all safaris

Explore The Best Of Kenya

Departure; Scheduled and tailor-made departure dates
Duration; 12 Days / 11 Nights
Lodging; Luxury Lodges
Group Size; Minimum 2
Note: Travel insurance is compulsory for all safaris

Walk The Naboisho Conservancy

Departure; Scheduled and tailor-made departure dates
Duration; 4 Days / 3 Nights
Lodging; Tented Camp and Fly-Camping
Group Size; Minimum 2
Note: Travel insurance is compulsory for all safaris

Mt Kenya and Masai Mara Safari

Departure; Scheduled and tailor-made departure dates
Duration; 5 Days / 4 Nights
Lodging; Safari Lodges
Group Size; Minimum 2
Note: Travel insurance is compulsory for all safaris

Departure; Scheduled and tailor-made departure dates
Duration; 3 Days / 2 Nights
Lodging; Log Cabin
Group Size; Minimum 2
Note: Travel insurance is compulsory for all safaris

Campfire Adventures Safari

Departure; Scheduled and tailor-made departure dates
Duration; 7 Days / 6 Nights
Lodging; Serian's Nkorombo Camp
Group Size; Minimum 2
Note: Travel insurance is compulsory for all safaris