The Uyaphi team has compiled a list of the top Namibian destinations, which most safari itineraries would include.
Namibia is different from most African safari destinations. Instead of lush green forests or open savannas, Namibia's primary attraction is vast, open deserts interspersed with canyons, mountain ranges, and oasis.
The light quality is so clear that you have to check whether you have stumbled into some Imax experience. The same effect strikes you when you look at the night stars.
We have compiled a Top 10 list, and in no particular order they are:
Kolmanskop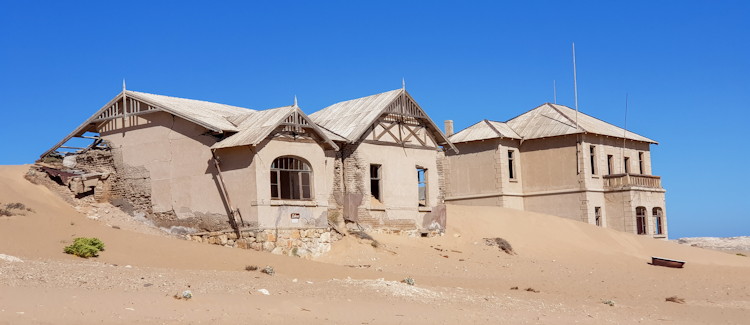 Originally, a prime diamond mining destination and once populated by wealthy German Diamond miners. Now that the diamonds are all gone and the land has no financial value, it is an eerie ghost-town, offering only the rugged remnants of the town that once was. Located a few kilometres from the coastal town of Lüderitz.
Twyfelfontein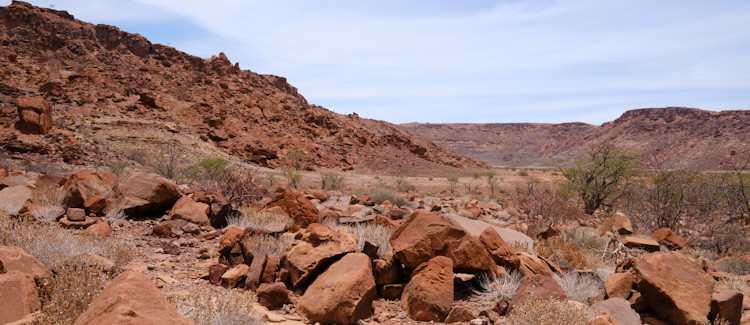 In the Damaraland region, this area contains one of the largest groupings of rock engravings in Africa (UNESCO World Heritage Site), Most of which were made over 6,000 years ago by its ancient inhabitants. Archaic in design, they were crafted with stones and tell the stories and history of those times. The area is also well known for its scenery and desert Rhino populations.
Skeleton Coast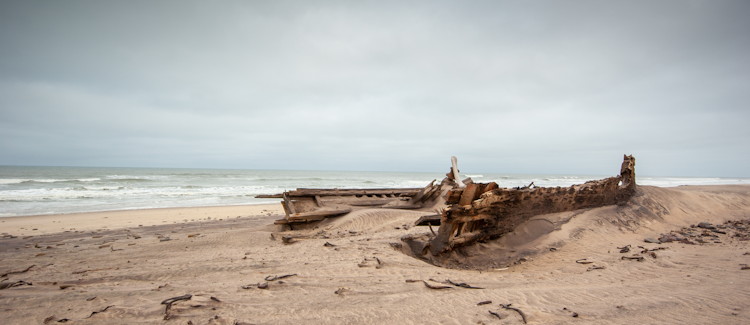 Off the north coast of Namibia, this area is a ship graveyard due to the harsh winds and wild waters which punish ill-prepared Mariners. One of the more remote regions of Namibia, it offers the sights of eerie abandoned ships, deserts landscapes, black-backed jackal, brown hyena, Cape fur seals and (if you are very, very lucky in the far north) Desert Lions.
Caprivi Strip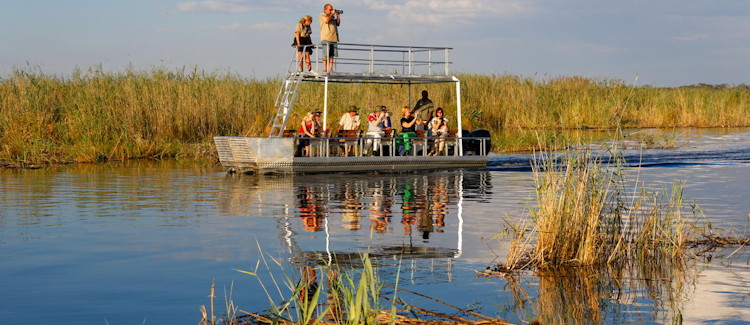 Featuring an area with an incredible amount of rainfall, the Caprivi strip has a wide variety of wildlife. Animals gather to drink in the lush, clean water of the Okavango River. It is currently a reserve with no fences, so tread carefully.
Spitzkoppe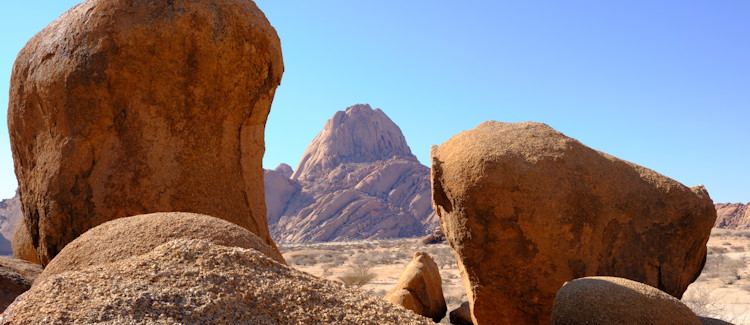 A beautiful area that hosts a gathering of granite rocks created by volcanoes thousands of years ago. Spitzkoppe is located not far from the main road between Windhoek and Swakopmund and is definitely worth the stopover to see and photograph these spectacular rock formations.
Swakopmund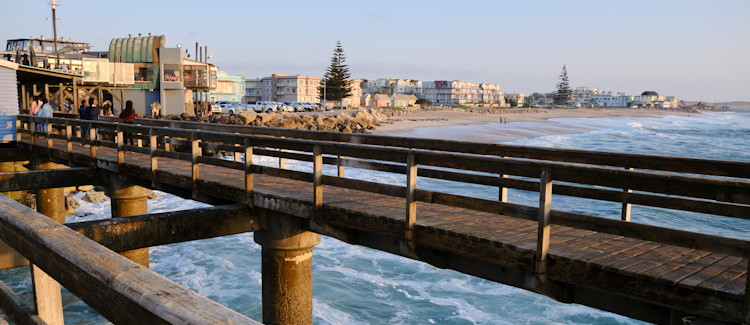 Namibia's most popular coastal town, featuring an extensive beachfront. It's the prime holiday destination for Namibian residents; to take in the sun and enjoy the warm Atlantic waters (in summer).
Cape Cross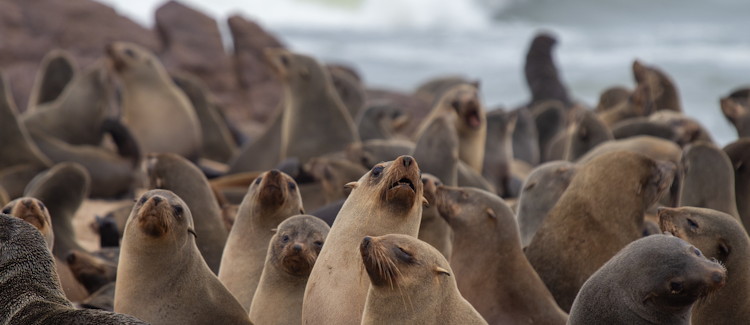 This location is host to the largest gathering of Cape Fur seals in the world. They gather every year to breed around November and December. When they are all gathered together, it is a sight to behold.
Sossusvlei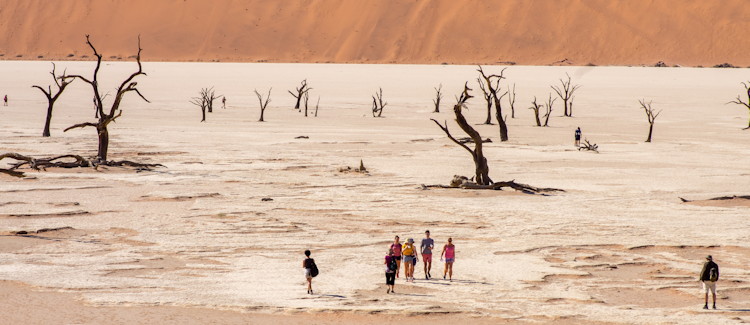 A desert landscape that is vibrantly coloured by the sun at various times of the day. The colours and textures are gorgeous, but be warned; it can get extremely hot! Sossusvlei is included in almost every safari itinerary, and for a good reason. Simply spectacular.
Fish River Canyon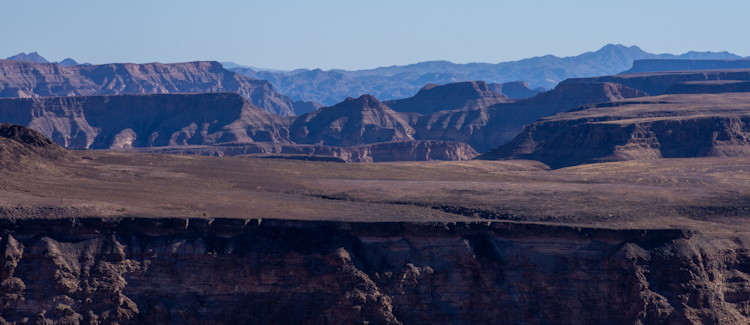 The second-largest canyon in the world (behind the Grand Canyon in America), this canyon is immense. With a gigantic river at its bottom, it offers travellers a long, beautiful experience. Sights, sounds, walks, hot springs, and sunsets all set the stage for a destination that is guaranteed to take your breath away.
Etosha National Park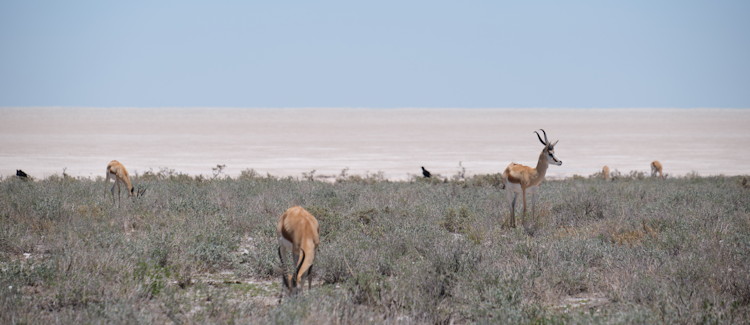 Etosha National Park is the premier location for a safari experience in Namibia. It features a wide variety of wildlife and beautiful surroundings. This is the place to go to experience the animals of Namibia.
Top 10 Best Places to visit in Namibia by Uyaphi.com